Welcome
to CFC

We are a community of believers who come together to worship God and learn from His word.
Our goal is to create an atmosphere where you feel welcomed, loved, and accepted.

We have a variety of programs and activities for all ages, including Sunday school for children, youth group for teens, and adult Bible studies.

We also have a music ministry that leads us in worship and a mission's support program that helps us make a difference in the world
We understand that visiting a new church can be intimidating, so please don't hesitate to ask any of our members for assistance or information. We want to make sure that your first experience with us is a positive one.

We look forward to getting to know you and growing in faith together.
May God bless you richly!
Pastor Scott Cheramie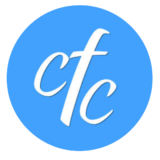 320 Every First Wednesday @ 7:00PM