Christian Fellowship Staff
Senior Pastor
Pastor Scott Cheramie was born and raised on Bayou Lafourche. After graduating from South Lafourche High School in 1984, he joined the US Navy. While stationed in Norfolk, VA he met and married his wife Susanne in 1986
Upon returning to Larose LA after his enlistment in the Navy was over, he accepted Jesus Christ as his Lord and Savior. With a love for God and the people of his church and community his heart is to reach his community with the Love of Christ.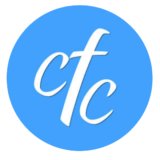 Pastor Emeritus
Pastor Eiland became senior pastor at Christian fellowship Church in Larose in June 1984 he pastored the church for 25 years before turning it over to his successor Pastor Scott Cheramie.
Pastor Eiland and his wife Jeanette love fishing and life on Bayou Lafourche they are looking forward to many more years of successful pastoral work and ministry to the families of Christian fellowship Church. As they serve along side Pastors Scott and Susanne.